Auto Repair Roslyn NY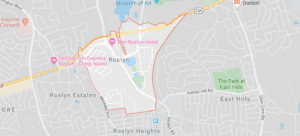 You love your car or truck, but unfortunately, you may get into an accident that might harm your vehicle. At Rallye Collision Center, we provide expert auto repair services, including high-quality repairs, color matching, wheel alignment, wheel and rim repair, and paintless dent removal. We provide full-service auto repair in Roslyn, NY. Our team has the training and experience necessary to restore your luxury vehicle to its pristine condition. We specialize in repairing BMWs, Mercedes-Benz, and other top cars.
What Services Do You Provide?
At Rallye Collision Center, we have expertise and certification in a variety of luxury vehicle makes and models. We offer complete services, starting with 24-hour roadside assistance. Whether you need to get a small dent repaired or need extensive bodywork, we have the tools, technology, and expertise to handle the job efficiently. We will fix every portion of your vehicle with attention to detail throughout. We are proud to provide you with your restored car that looks as good or better than before.
High-Quality, Expert Auto Repair in Roslyn, NY
Whether you live in the New York metro area or any nearby location, we are your go-to shop for luxury auto repair in Roslyn, NY. When you own a luxury vehicle, you want to make sure that when you need to get repairs, you choose a shop that will restore your vehicle to perfect condition. We use the latest techniques to remove dents and scratches and make the repairs you need. We offer excellent color matching so that you won't notice the repair. We provide wheel alignment and wheel and rim repair to make your vehicle look and perform perfectly. Our team has specific training to complete all the repairs excellently.
What Certifications Do You Have?
At Rallye Collision Center, we are a leading center for auto repair in Roslyn, NY. We have a vast array of certifications that include BMW, Mercedes-Benz, I-Car gold class recognition, I-Car steel welding certification, ASE master certified technician, silicon bronze welding certificate, aluminum welding certification, and more. We take pride in our work, and we work hard to earn your approval. We pay close attention to detail, and we ensure that our repairs always meet our high standards. Our team of experts is here to answer your questions and take care of all your repair needs.
Contact Rallye Collision Center
When you want the best possible repair for your luxury car, you can count on our shop for expert auto repair in Roslyn, NY. With more than 55 years of experience, we know that we are the leading collision shop for all your luxury repair needs. You will be pleased and amazed at the results that we can accomplish. We work with all major insurance companies and offer a lifetime warranty on all repairs for as long as you own your vehicle. We have an open-door policy, and you can arrive without an appointment. We have a large, secure facility. Contact us today to learn more about our expert collision repair services.
alloy wheel repair long island ny  bmw certified repair shop long island ny bmw repair long island ny body shop queens ny car restoration long island ny dent removal long island ny mercedes benz certified repair shop nassau county ny paintless dent repair long island ny rim repair long island ny