BMW Repair Long Island NY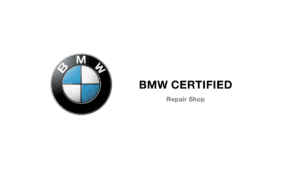 BMW is one of the leading luxury vehicle brands in the world. When you own a BMW, you want to make sure that you take proper care of your car. When you get into an accident or get a scratch or dent, you want to take your vehicle to a shop that specializes in BMW repair in Long Island, NY. At Rallye Collision Center, we have a team that has training and expertise working on BMW repairs. With more than 55 years of experience, we are your one-stop-shop for all your BMW auto body repair needs.
What is A BMW Certified Repair Center?
Don't trust your BMW to just any repair shop. Our expert, BMW repair in Long Island, NY, is the ultimate way to fix your vehicle. You want to make sure that you get your car repaired using technicians who have BMW factory training and certification and using repair specifications approved by BMW. At Rallye Collision Center, we have certification on BMW repairs. We also have authorization through BMW Financial Services to perform repairs to your leased or financed vehicle.
Protect Your Investment with Certified BMW Repair in Long Island, NY
Your luxury BMW is one of your most significant investments, and you want to make sure that any repairs will not reduce the value of your car. At Rallye Collision Center, we offer comprehensive, high-quality services that you can trust. We use the latest technology and certified parts to restore your vehicle to excellent condition. We have a team of trained technicians with the expertise and experience to handle any repairs, large or small. We pay attention to detail and complete all repairs to our high standards. We are your trusted shop for BMW repair in Long Island, NY.
Why Choose A BMW Certified Shop?
You don't want to trust your BMW to a repair shop that doesn't provide high-quality services. Only a shop with certification has the authorization to work on your BMW. You can trust that our team of dedicated professionals will use the utmost care when we fix your car. We are proud of our services, and we provide you with a lifetime warranty for the rest of the time you own your vehicle. We have the tools, parts, training, and experience we need to fix your luxury car properly.'
About Rallye Collision Center
At Rallye Collision Center, we have a skilled team in place to handle your vehicle repairs efficiently. We are a leader in BMW repair in Long Island, NY. Read many of the excellent testimonials online from our happy customers. We provide complete customer satisfaction for all of our services. We have a large 55,000 square foot, secure facility where we painstakingly restore your car to pristine condition. You can trust our skilled team to properly fix your vehicle quickly and efficiently. We also offer 24-hour roadside assistance. Visit our website to learn more about our excellent repair services or contact us by phone to schedule an appointment for your BMW repairs. You may also stop in with no appointment.
alloy wheel repair long island ny auto repair roslyn ny bmw certified repair shop long island ny body shop queens ny car restoration long island ny dent removal long island ny mercedes benz certified repair shop nassau county ny paintless dent repair long island ny rim repair long island ny