Body Shop Queens NY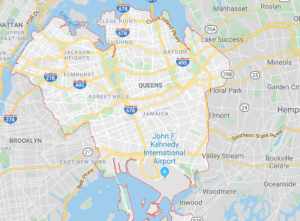 Are you looking for a body shop in Queens, NY? Contact Rallye Collision Center and let us help.
How Do I Choose A Body Shop?
If your car is in an accident, you want it restored to its original condition. An excellent collision center will have ASE Certified Master Technicians. If you have a luxury automobile, you will need to make sure the body shop you choose can restore your car according to the manufacturer's specifications.
You will want to make sure the shop has all of the licenses, insurances, and permits.
Ask your friends, family, neighbors, and co-workers who they have used.
Check with the BBB in your area.
Ask your insurance agent. They will have worked with auto body shops and will have a list.
Your local chamber of commerce will also have a list so you can always check with them.
Read online reviews of the auto body shop. Online reviews are a great way to gather information about a business.
Go to the auto body shop and check them out. Even though car repair can get messy, their outer office should look organized. How were you greeted? Look for certificates on the walls. The more training, the better.
What Is The Repair Process?
If you are looking for a body shop in Queens, NY, you will first need to know who was at fault. If it was another driver, their insurance is responsible for repairing your vehicle. If it was your fault and you carry full coverage insurance, your insurance company will be liable for the damages.
Every body-shop has its process for repairing a damaged vehicle, but you will find they are similar.
You take your vehicle in or have it towed to the collision center. The collision center will then:
Inspect it and find the damage.
You will get an estimate for the repairs.
You will need to make arrangements for a rental car, or in some cases, you can have a loaner car.
You may need to pay for your rental car out of pocket, depending on your insurance coverage.
We take your car apart and repair, sand, and replace all damaged parts.
We will tell you how long the repairs will take.
We make the repairs, and you pick up your car.
Why Choose Our Collision Center?
We have:
A lifetime warranty on our repairs as long as you own the vehicle.
Secure parking facilities for your peace of mind are available.
Fifty-five years of automotive experience.
A certified aluminum repair shop.
A certified authorized collision center.
A no-appointment policy, you need to show up.
We offer a comprehensive service with most insurance companies.
We can also provide you with roadside assistance 24 hours a day and have an emergency helpline and towing service. We feel that by providing emergency roadside service, you will feel secure knowing you are covered if something should happen.
Our body shop in Queens, NY, is always ready to assist you in any way we can.
Our goal is to get you back on the road as quickly as possible. Please feel free to call us at Rallye Collision Center.
alloy wheel repair long island ny  auto repair roslyn ny bmw certified repair shop long island ny bmw repair long island ny car restoration long island ny dent removal long island ny mercedes benz certified repair shop nassau county ny paintless dent repair long island ny rim repair long island ny