Paintless Dent Repair Long Island NY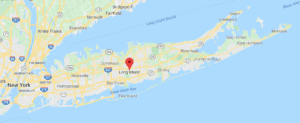 Dents and scratches on your vehicle can be annoying, and they make your car look unkempt. Many times, dents occur in parking lots or due to minor accidents. If you want to restore your vehicle to its original condition and make it look nice, you can fix it with paintless dent repair in Long Island, NY. This type of dent repair is fast and easy, and it doesn't require you to get the car painted, which can be expensive. At Rallye Collision Center, we offer a variety of auto body repair services for all types of cars, SUVs, and trucks.
What is Paintless Dent Repair in Long Island, NY?
Paintless dent repair in Long Island, NY, is a method of fixing a dent without having to remove or add paint. The technique is useful for a variety of minor dents on many makes and models of trucks and cars. The method is a faster, easier, and less expensive way to make a car body repair than having to replace the materials. We use techniques to pull out the dent and restore the material to its original state. A Mercedes Benz technician first developed the method in 1960. They refined the process through the years. The technique doesn't require the use of body filler, and therefore, you don't need to repaint the vehicle. The result is a beautiful car that no longer has dents.
Benefits of Paintless Dent Repair in Long Island, NY
There are several benefits to paintless dent repair in Long Island, NY. The process is the least expensive way to fix a dent. You can get your car fixed and looking like new without paying too much money. The method is easy, so you can expect to get your car back from the shop very quickly. The process removes the dent and gives your car a beautiful appearance without a lot of work and time. This is likely the most affordable option when you need to repair dents in your vehicle.
Can You Repair All Dents with the Paintless Method?
We can't use the paintless method to fix all dents. Several factors will determine whether we can fix your dent with the paintless option. Some of the factors include the flexibility of the paint on your car and the extent to which the dent has stretched the paint. The size of the dent doesn't matter as much as the intensity and curvature of the dent. When a dent is shallow, the conditions are usually more favorable for the successful use of paintless dent removal. We will evaluate your vehicle and determine whether we can employ this technique.
About Rallye Collision Center
At Rallye Collision Center, we are a full-service collision and roadside assistance company. We offer comprehensive auto body repairs, including traditional and paintless methods. Our team has the experience necessary to restore your vehicle to its pristine condition. We have a team of highly skilled professionals, and we guarantee the results. Contact us today to schedule an appointment.
alloy wheel repair long island ny auto repair roslyn ny bmw certified repair shop long island ny bmw repair long island ny body shop queens ny car restoration long island ny dent removal long island Mercedes benz certified repair shop nassau county ny rim repair long island ny